vintage Silver WAKEFIELD HIGH SCHOOL CLASS CHARM 1964 MOONLIGHT AND ROSES
INVENTORY NUMBER : 19759
 DESCRIPTION: ..
METAL and/or MAKER MARKS: UNMARKED SILVER. PROBABLY STERLING. THE JUMP RING WAS MISSING AND I ASSUME THE METAL MARK WAS THERE. ENGRAVED ON THE BACK AND THERE IS NO GREEN OR RUST .. MESSAGE ON THE BACK SAYS MOONLIGHT AND ROSES 1964.  
LONGEST OR WIDEST SIDE: 20mm WIDE / 24mm TALL
SIZE COMPARISON

US Penny = 19.00 mm = .75 inch
US Nickel = 21.20 mm = .835 inch
US Dime = 17.80 mm = .705 inch
US Quarter = 24.26 mm = .955 inch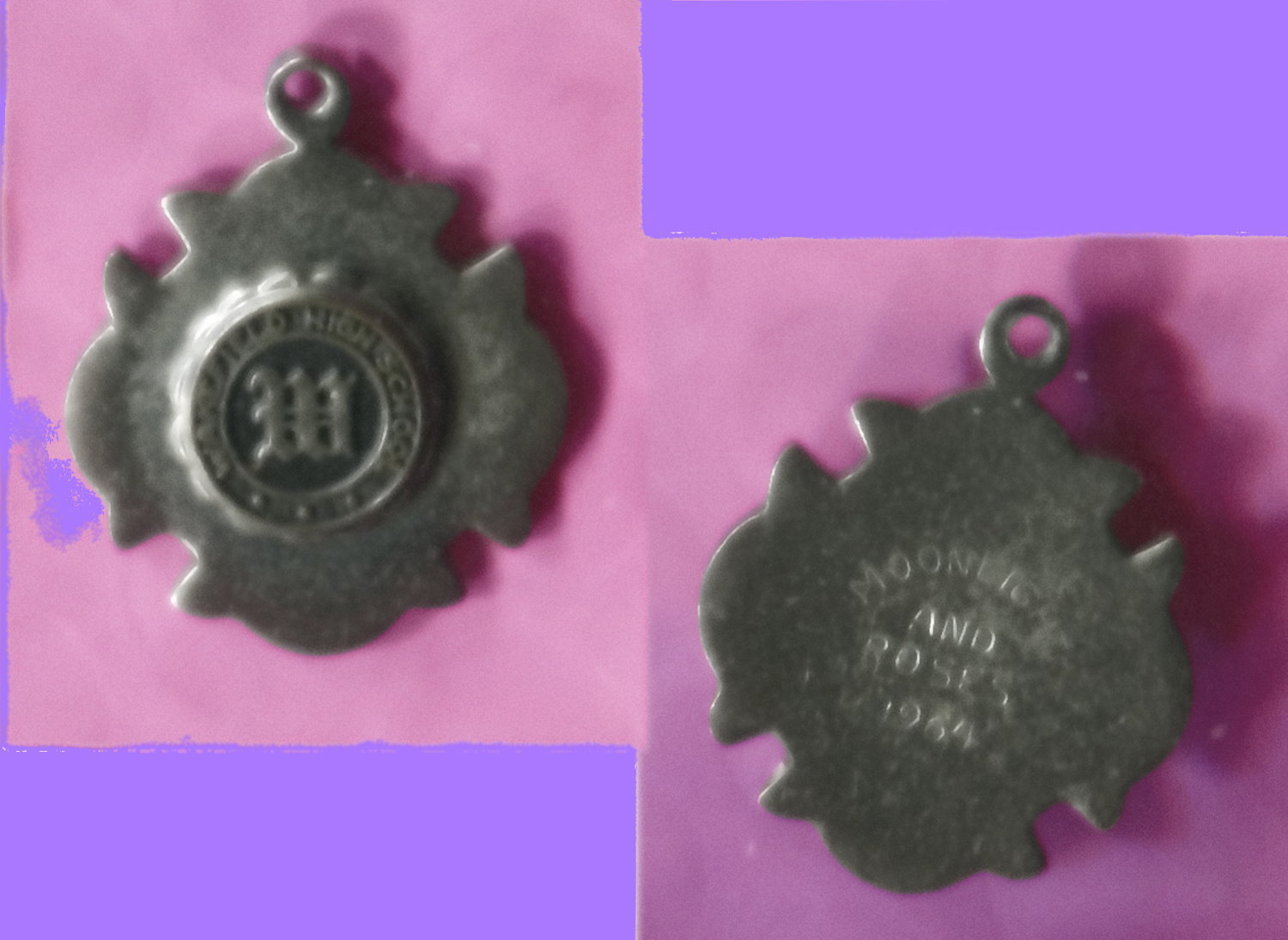 Take a look at my other items - Best viewed in "store format."
Charms are here Schme.Bay Jewelry is here No.Cash.Value Tokens are here.
  ALL JEWELRY PURCHASES INCLUDE A GIFT BOX AND ALL CHARM PURCHASES INCLUDE A NEW SNAPEEZ® JUMP RING