vintage Silver Hippie Peace Sign Heart Charm
INVENTORY NUMBER : 19369
This is a very nice 1960s style heart. The charm is not marked but I will guarantee that it is silver. Maybe the mark was on the missing jump ring.
SIZE COMPARISON

US Penny = 19.00 mm = .75 inch
US Nickel = 21.20 mm = .835 inch
US Dime = 17.80 mm = .705 inch
US Quarter = 24.26 mm = .955 inch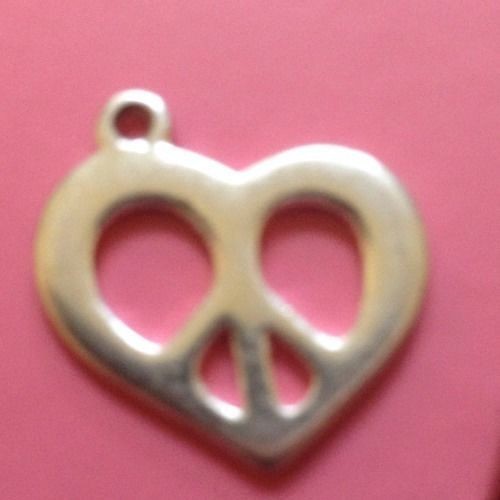 Take a look at my other items - Best viewed in "store format."
Charms are here Schme.Bay Jewelry is here No.Cash.Value Tokens are here.
  ALL JEWELRY PURCHASES INCLUDE A GIFT BOX AND ALL CHARM PURCHASES INCLUDE A NEW SNAPEEZ® JUMP RING