UniSquare Item ID Number:
1775339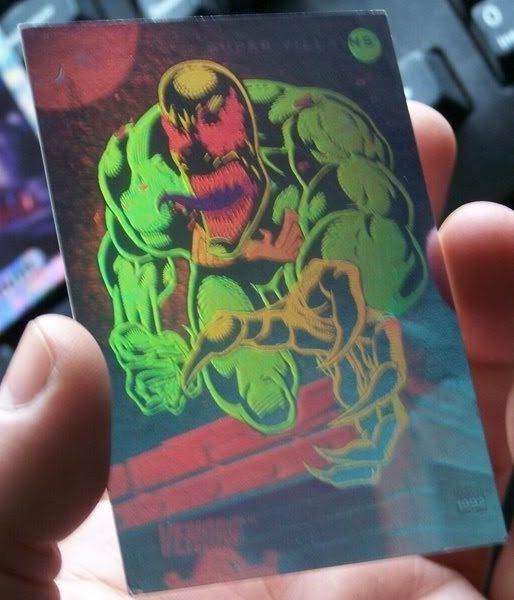 High Grade, one owner. 
Popular character
VENOM
related to
Spider-man..
details to come if interest occurs
more cards ship free
I got this in the 80' or 90's
A promo card when I once owned a store pre-1996 

free tracking
have others can list ASK
offers ok
terms at about me
Please click on graphic-illusion or on my
ebay store
to see more comics and art here at ebay.
Comes between sturdy hand cut cardboard probably in a manila envelope shipped in one weekday.