UniSquare Item ID Number:
526568



SquareTrade © AP6.0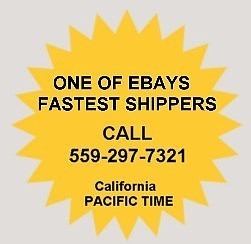 The HomeSafe Electronic Watch Dog

Barking Electronic Dog

Item #: SWEWD


FREE SHIPPING


Now you can have a vicious dog greet anyone who approaches your home when you are not there, scaring off would-be intruders, without the cost of dog food, vet bills, etc. The Home Safe Electronic Watch Dog emits microwave signals so it can "see" through walls and detect someone approaching from up to 21 feet away. A recording of an vicious German Shepard dog in attack mode begins to play- scarring away a would-be intruder. If the intruder continues to approach the house the barking will get louder and more frequent. Unit can be set to chime or alarm instead of the dog bark. It is powered with a 12 volt wall adapter (included), but you can also use 8 AA batteries (not included) for backup or for areas without a plug. This alarm is very effective for home, office, factory or any place that needs the constant security of a guard dog. It comes with a wireless remote control to allow you to arm/ disarm the unit from a distance as well as sound a panic alarm in case of emergency. It has adjustable volume and detection range (up to 21 feet). It measures 7 x 6 x 4 ½ inches. Please note that it will work on almost any type of wall (wood, cement, brick, stucco, etc.) but will not work on metal walls or walls with metal studs.
You Can Find This & Other Great Items On My WEB Store

FREE SHIPPING
Shipping in USA By USPS 


Calif Residents Please add Sales Tax. Thanks For Looking and Good Luck!
VISIT MY EBAY STORE FOR OTHER GREAT DEALS-CLICK HERE

BID WITH CONFIDENCE
Please visit my About Me Page To See How I Started Selling On EBAY!






Click below to...
View my other auctions
---
On Mar-05-13 at 20:01:41 PST, seller added the following information:
SquareTrade © squaretrade warranty v2.0