Item Details
UniSquare Item ID:
1953805
Item Decription
A PRIVATE COLLECTION OF THAI BUDDHA AMULET
Vintage! Old Real Rare, First Generation B.E.2557 Tiger Statue "Suea Tee Yai & Sao Ha Batch" Luang Phor Aong Art Wat Veerachote, Chachoengsao Province. Thai Amulet Buddha Magic Powerful Talisman.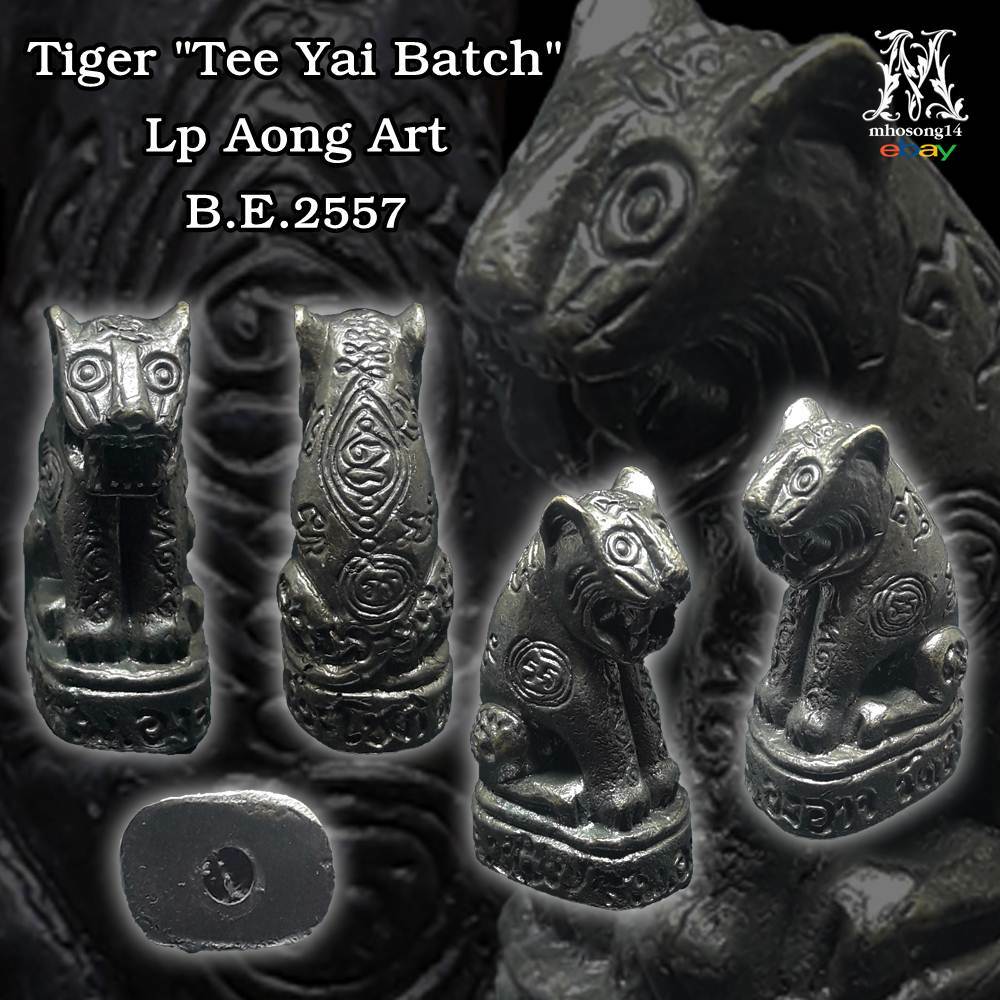 Please see all Gallery photos to perfect, old, beautiful and size.
Due to the light and screen difference, the item's color may be slightly different from the pictures. 
Power Of Thai Amulets
Thai people believe Buddha is good everything will unexpectedly happen to you. Amulets will bring prosperity and ensure success in life, good wealth, luck, love, charm, business, life protection, and good success. While also, can prevent the ghosts, all black magic, rituals, superstition, avoid from danger because all Thai amulets come in a variety of different materials such as limestone, plaster, wood, glass, metal, precious stone, gold and silver and even a greater variety of shapes and sizes. Some may contain the ash from bone, incenses burner or old temple buildings, or the dirt from specific graveyards, while others may hold  pollen, clay, baked clay, herbs, and yet others may contain monk's ropes, hair, saliva or drops of blood from a famous monk, the later is believed to add further protection power to the amulet for worship.
Free Worldwide Shipping
We ship in 2 business days after payment confirmed.
Normally it takes 11-30 business days to reach most countries.
Any questions, please contact us.
Thanks for looking