A PRIVATE COLLECTION OF THAI BUDDHA AMULET
Genuine & Rare of Lp Moon Amulets
Silver Case of 2nd Batch, 4 Code LUANG PU MOON Wat Banjan Style, BE.2556 Thai Buddha Amulet Pendant
***Free Worldwide Shipping***
You are looking at Rian Sema 2nd Batch, Maha Somprathana, Luang Pu Moon Wat Banjan style from Wat Sab Lamyai, Amphoe Tha Luang, Lop Buri Province. Fulfillment 2nd batch blessing in B.E.2556 (for memorial 119 years) from Copper, the blessing 9,999 copper pieces, this coin surface will leave a black and white pattern very little depends on the coin. But will be almost every coin because of the large amount of old material that Luang Pu Moon has been created as the main substance of this coin. 
O
uter surface flame, passed the great ritual, was enhanced by many expert monks. First chanted in Wat Sab Lamyai and then chanted again in Wat Rakang. Great ritual which was enhancing, Let say that the model is ultimately attractive because, of precious mold which very sharp and clear. 
This amulet had 4 Temple code and come within a silver case for wear.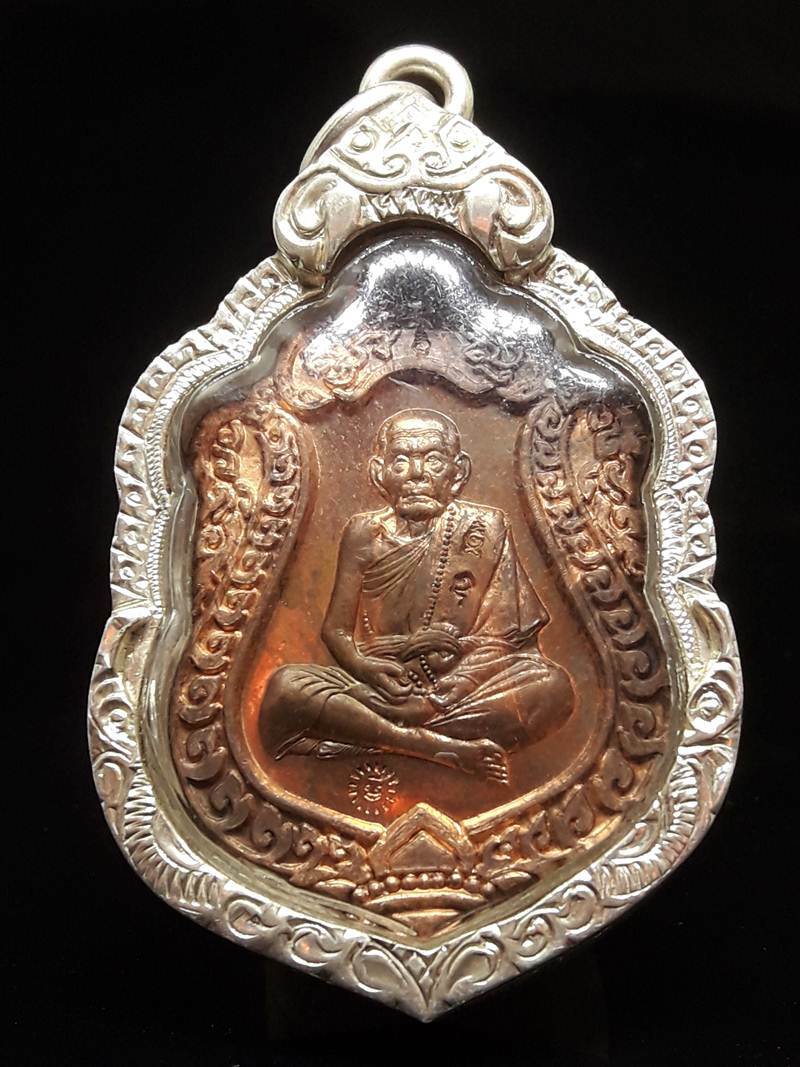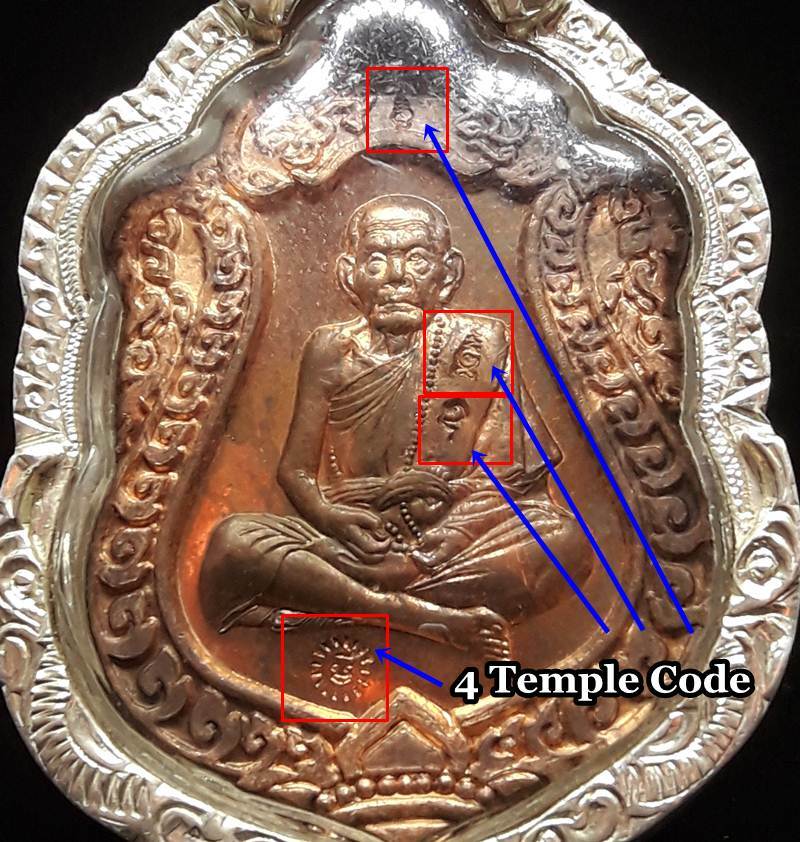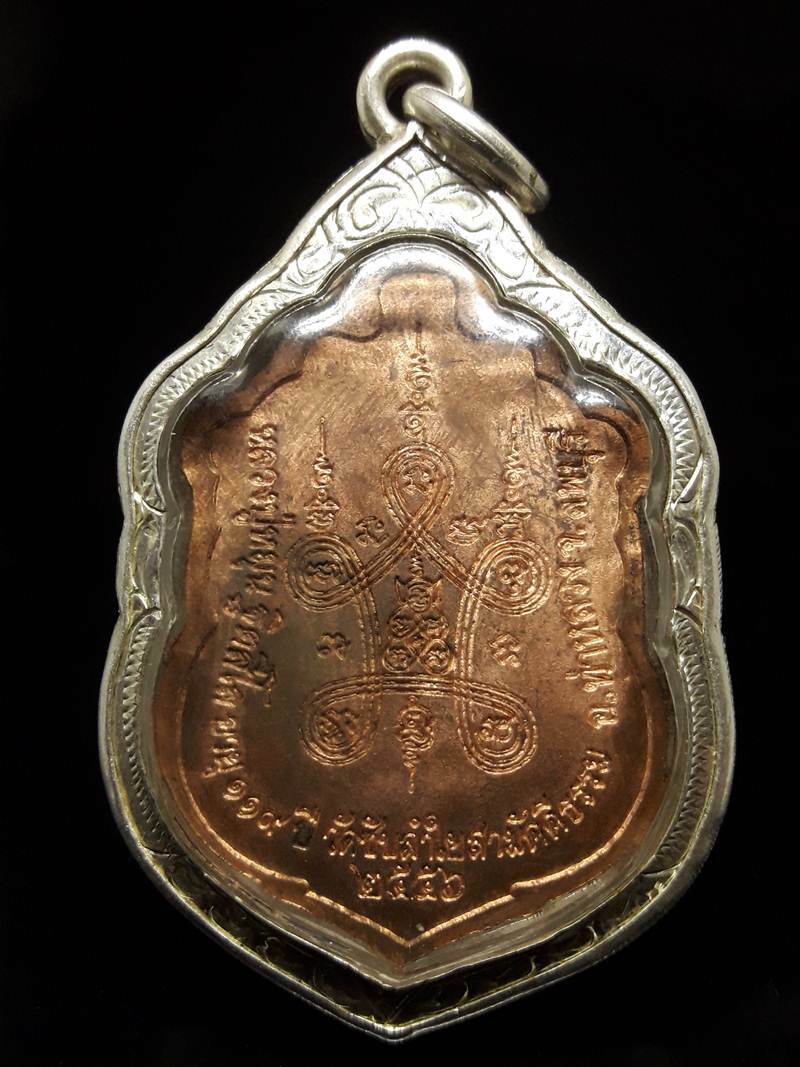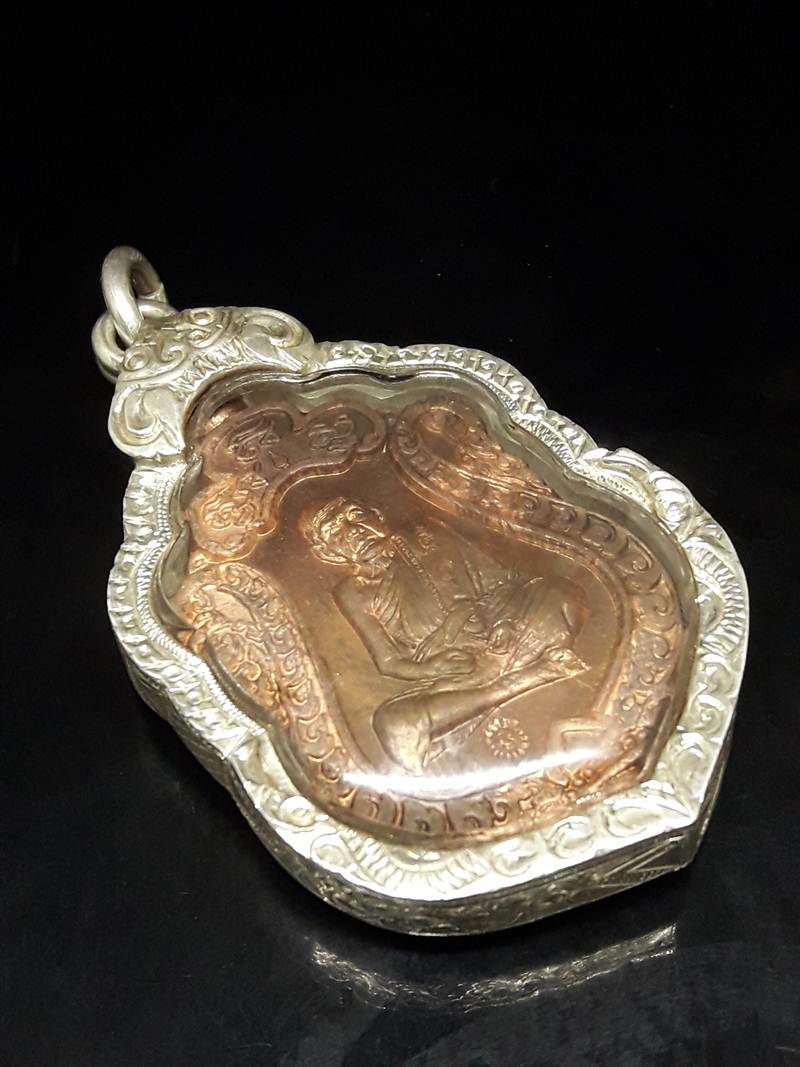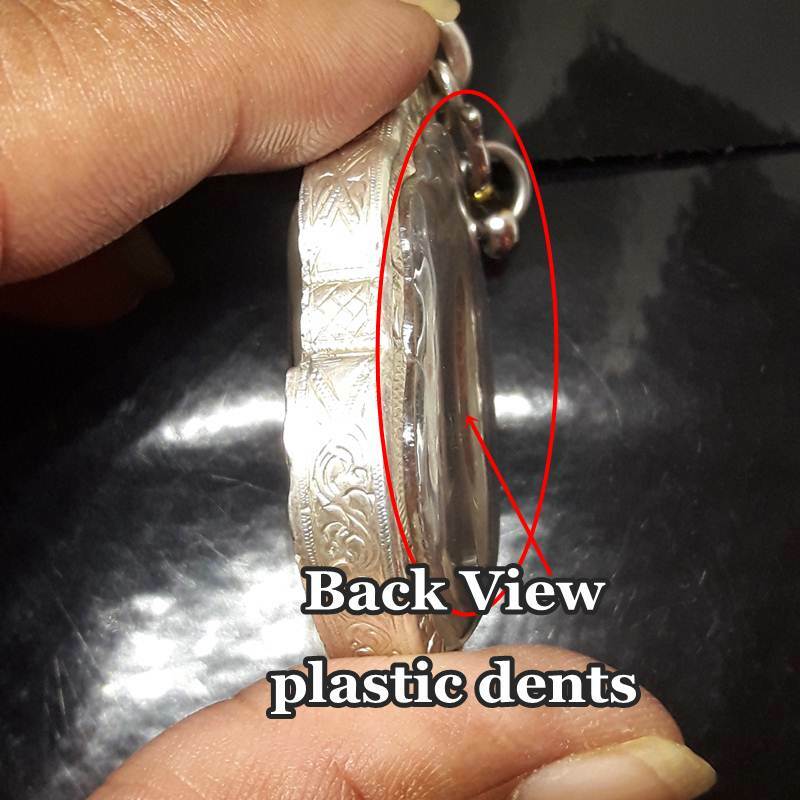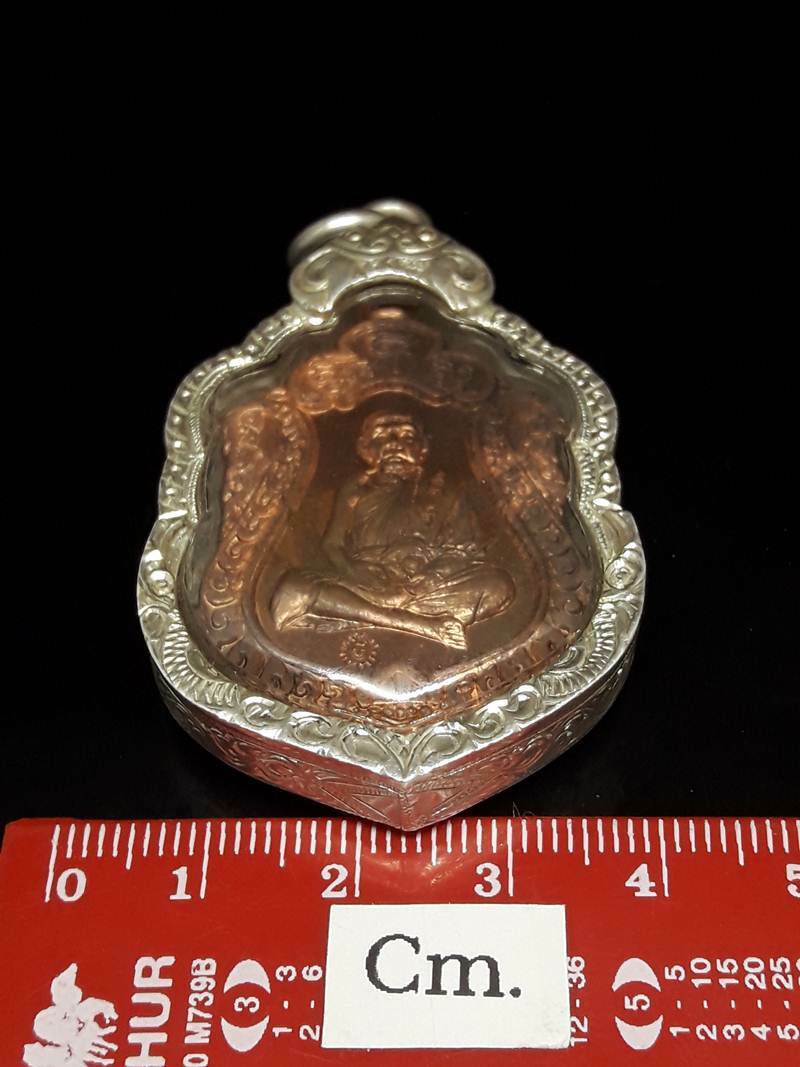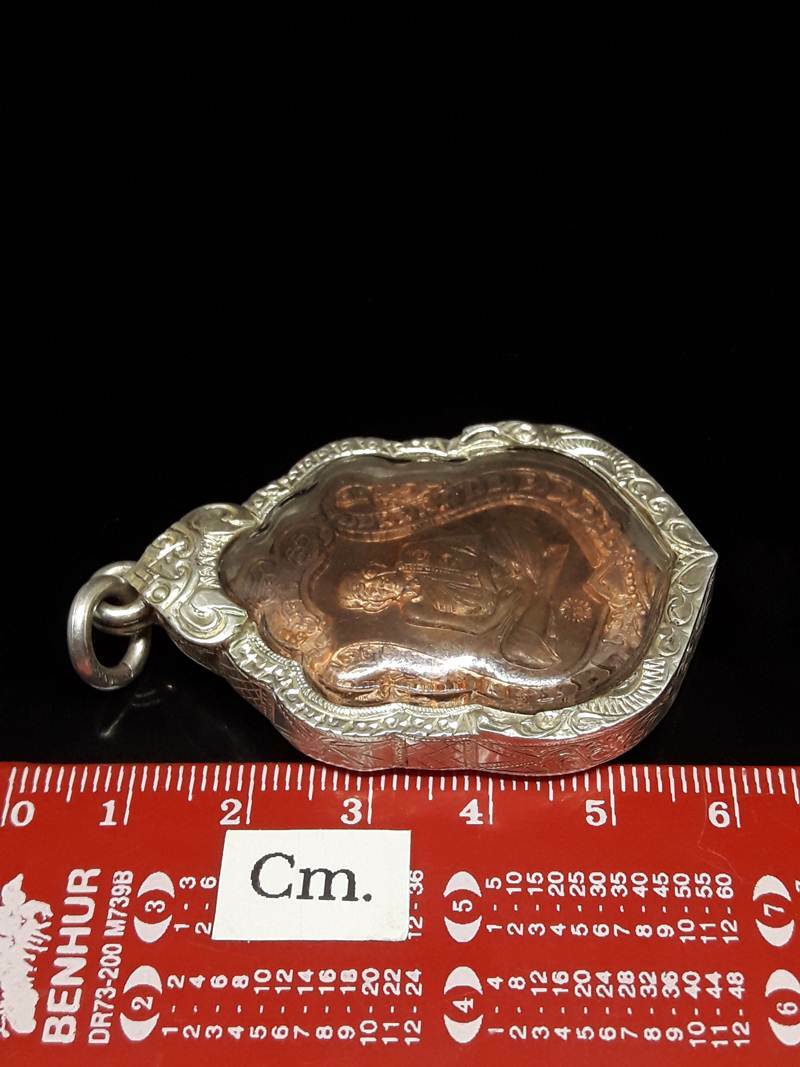 Power Of Thai Amulets
Thai people believe Buddha is good everything will unexpectedly happen to you. Amulets will bring prosperity and ensure success in life, good wealth, luck, love, charm, business, life protection, and success. While also, can prevent the ghosts, all black magic, rituals, superstition, avoid from danger because all Thai amulets come in a variety of different materials such as limestone, plaster, wood, glass, metal, precious stone, gold and silver and even a greater variety of shapes and sizes. Some may contain the ash from bone, incenses burner or old temple buildings, or the dirt from specific graveyards, while others may hold  pollen, clay, baked clay, herbs, and yet others may contain monk's ropes, hair, saliva or drops of blood from a famous monk, the later is believed to add further protection power to the amulet for worship.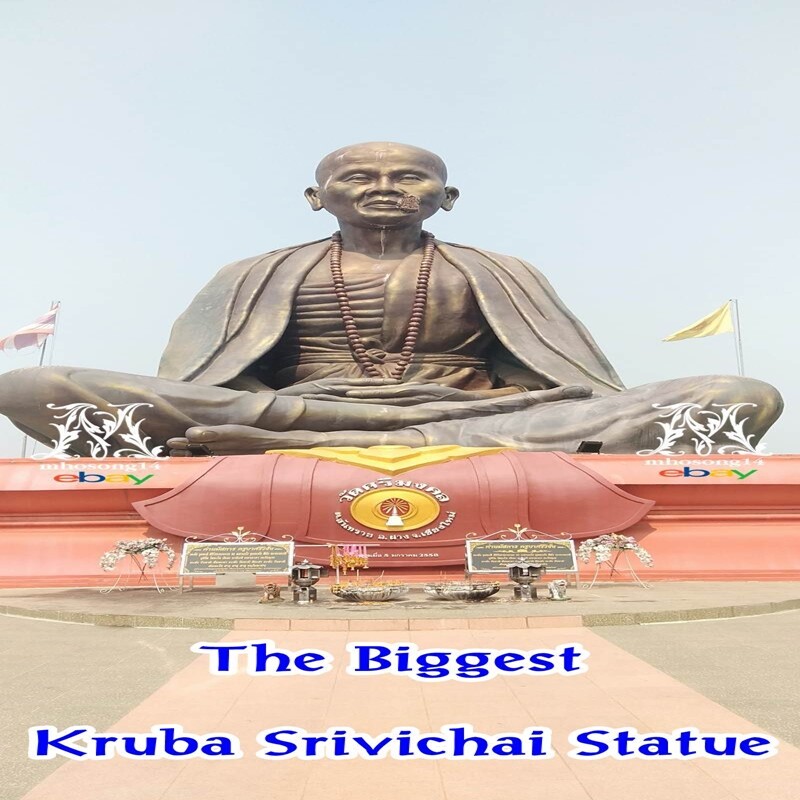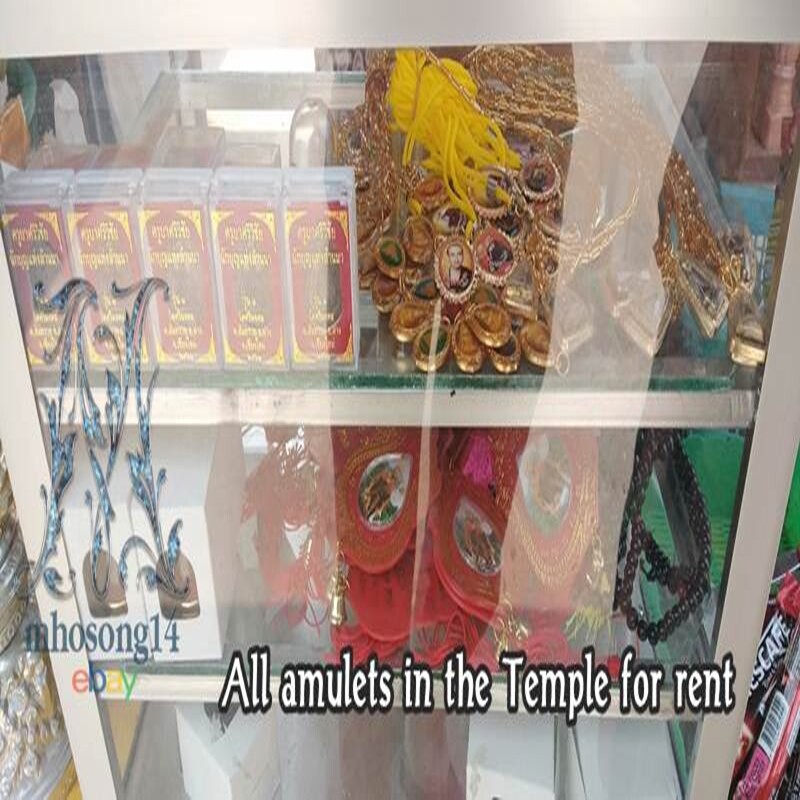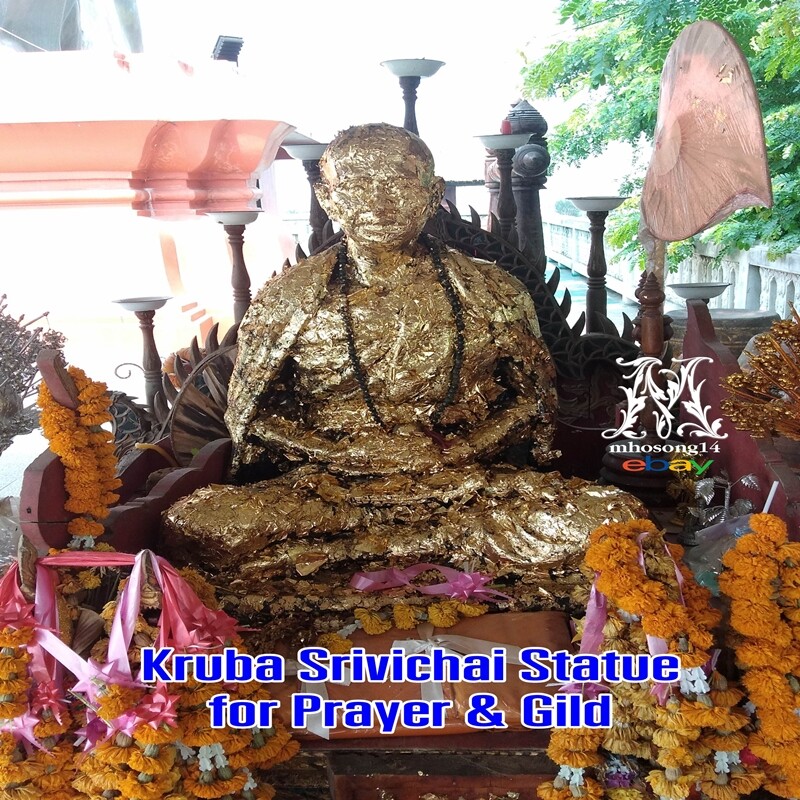 About Us
My home is in Chiang Mai near Wat Sri Mongkol "The Biggest Statue of Kruba Srivichai" this temple has original amulets such as Kruba Srivichai, Kruba Bunchum, Somdej Toh, Lp Thuad & much more.
You trusted our amulets come from the temple.
Please Check Out all genuine amulets from our store.
***Think of Thai Buddha amulets, "Think of us" because we are collectors of old, real & rare Thai amulets. We have a lot of collectibles for sharing***
Thanks for looking!