Sterling & Gems & Red Enamel FLIP FLOP SANDAL CHARM #33
INVENTORY NUMBER : 19767
DESCRIPTION: PUT THIS SEXY FLIRTY SANDAL ON AN ANKLE BRACELET EACH SUMMER AND THEN MOVE IT TO YOUR CHARM BRACELET EACH WINTER. METAL and/or MAKER MARKS: 925 CHINA  LONGEST OR WIDEST SIDE: 22mm

For those having problems with the metric system, in my opinion it is a more accurate way to measure charms .. here are some tips.
Measurements on the bottom of most rulers are in centimeters ..
1cm =10mm / 2cm = 20mm / etc
1 inch = approx 25mm [most of the charms I list are under one inch ..
SIZE COMPARISON

US Penny = 19.00 mm = .75 inch
US Nickel = 21.20 mm = .835 inch
US Dime = 17.80 mm = .705 inch
US Quarter = 24.26 mm = .955 inch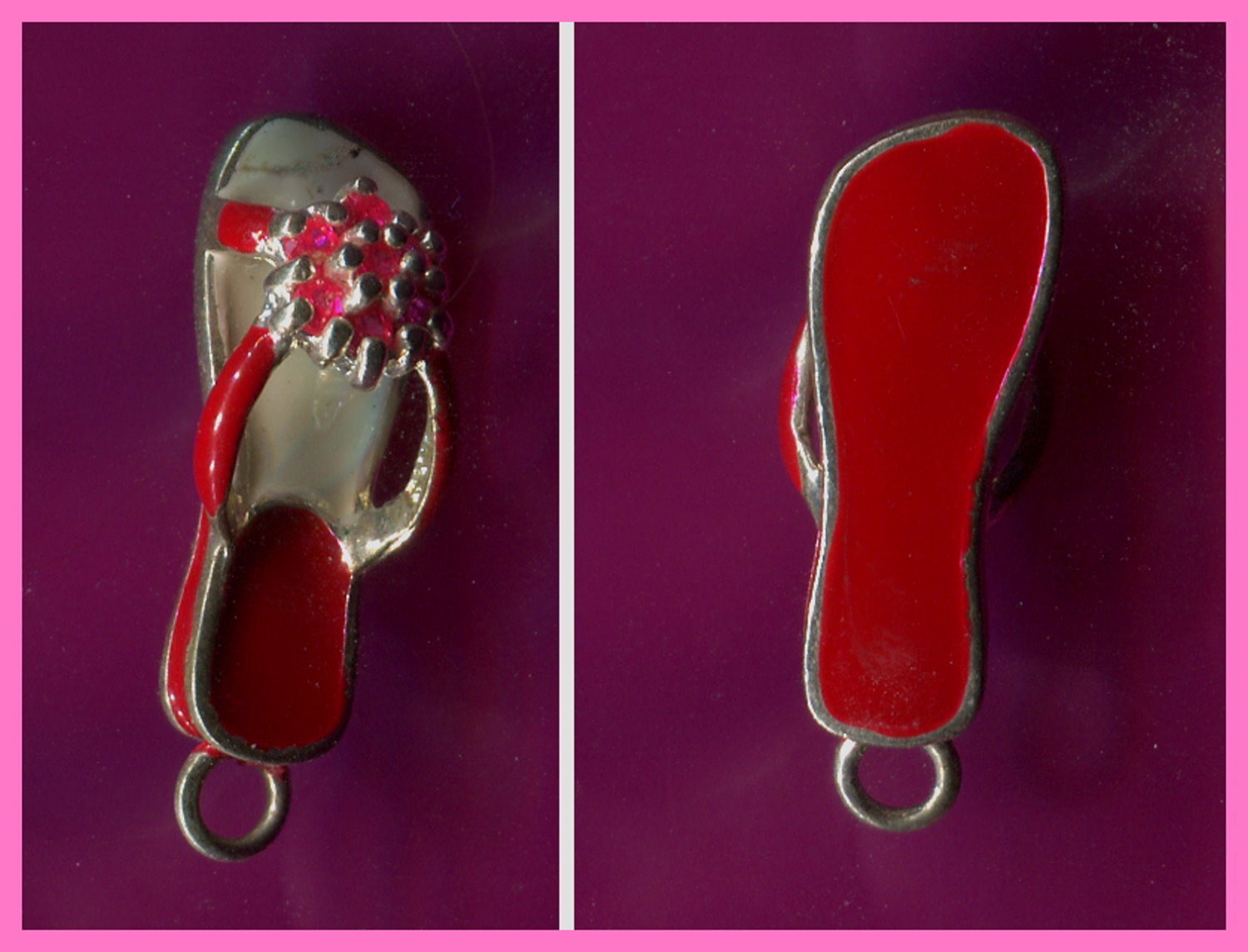 Take a look at my other items - Best viewed in "store format."
Charms are here Schme.Bay Jewelry is here No.Cash.Value Tokens are here.
  ALL JEWELRY PURCHASES INCLUDE A GIFT BOX AND ALL CHARM PURCHASES INCLUDE A NEW SNAPEEZ® JUMP RING