UniSquare Item ID Number:
1825324
 Hand-Held Remote Control w/ 4-Button Memory & Retractile Cord and one adapter.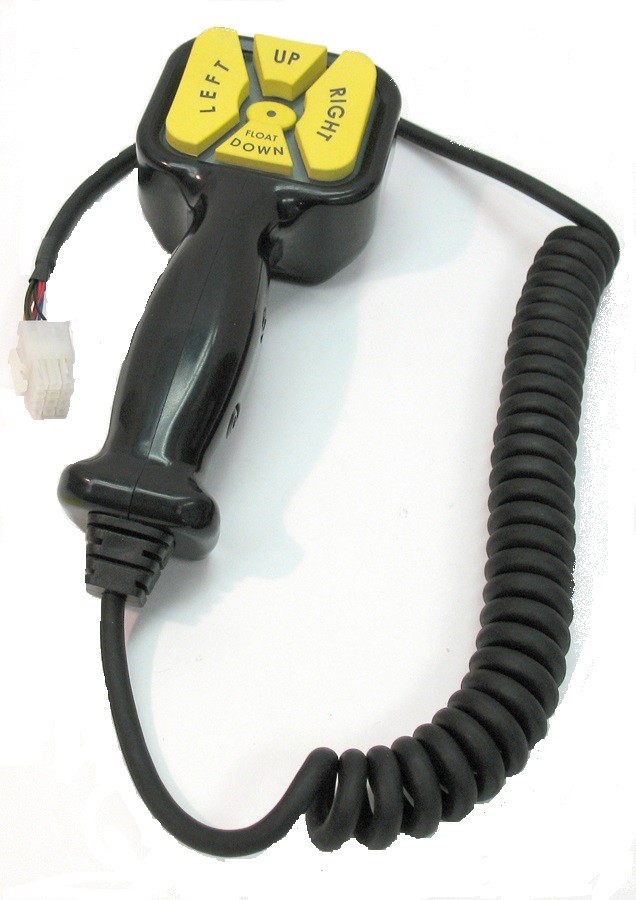 Check this baby out, nice, fits right in your hand.  Ready to ship from Cochranville, PA  pick up available too.  Open 24 Hours during Blizzard 4846539719

Hand-held remote with 4-Button Memory & retractile cord to fit many brands with straight blades.
Offers nighttime illumination, use with left or right hand/automatic shut-off (22 min.).
Built-in Soft Stop for smooth motion left & right, and 2-sec. float hold
9 Month Warranty

Easily adapted to fit the following plows
Fisher

Meyer

Western

Boss

Curtis

Diamond

Hiniker

SnowDog

Northman

Arctic

                                  
Each Remote comes with one adapter, please write this in the notes of your purchase transaction or email after you pay and tell me what type of adapter you need.