--- FREE SHIPPING ---
Protect your oral cavity and teeth from bacteria, scurvy, bad breath, sensitive teeth, decayed tooth, toothache, inflamed gum, yellow stain from tea, coffee or cigarette!
Herbal toothpaste for:-
1. Those with problems in the mouth , bad breath , thousands of caries, gingivitis, scurvy , those with chronic plaque and bad breath .
2. For those with aphthous ulcers . Or inflammation of the mouth regularly.
3. Those with yellow stains from tea , coffee or cigarettes.
4. For those with stress. Not enough rest at night sleep immunity in the body decline. Oral bacteria growth. Cause halitosis Fresh breath
How to use a toothbrush labeled drug torso. (Do not brush wet label), use only a little. Green pea Brush after every meal and at bedtime.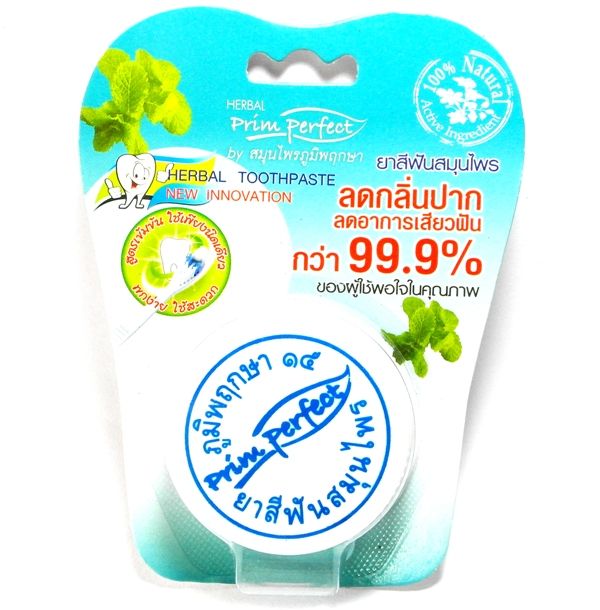 Size 25 grams
Quantity 1 Cartridges
All product is carefully wrapped and shipped in material to ensure that your order arrives. The package will be shipped directly from Thailand by Standard Small package Airmail, without tacking number, and it will take about 11-23 business days. 
Free Shipping Handling WORLDWIDE.
I accept ONLY PayPal for payment. The payment is expected within 5 days after the auction ends.
100% Satisfaction Guarantee: If you are not satisfied with the 
product you purchased for any
reason, please contact us for a return instruction within 30 days for a refund. Shipping Handling
costs are not refundable. Return shipping cost will be paid by buyer.
Please contact us via eBay message only