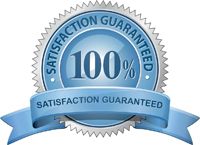 NEW New Clay Skeet Thrower Shooting Launcher Cock Trap Pigeon Single Target Machines, Best Selling + Free Shipping

Will automatically return three-quarters of the way cocked. Throws all five targets as singles or stacked doubles.

Sliding adjustable clip allows for speed and direction change

Trap made with steel and aluminum materials for years of durability

The Sprocket mechanism allows you to throw targets up to 70 yards in all directions at any angle on all planes

Best Clay Skeet Thrower Shooting Launcher Cock Wing Trap Pigeon Target Machines Outdoor Sporting
The Backyard SIngle ¾ is designed for the backyard or weekend shooter who is looking for a ¾ cock trap at an affordable price. With its Sprocket mechanism it can throw 70 yards and give the shooter all day durability. The Backyard ¾ is more durable, quieter, and easier to use than a full cock trap. The Backyard ¾ includes all the innovative and patented features that our other traps are famous for. The 3-pivot mount, which is capable of throwing any target, at any angle, and at any speed. Three simple adjusting bolts allow the arm to be positioned to throw a clay target from 90 degrees vertical, springing teal, ground-bouncing rabbit, a flushing pair of standards, curling incomers, and virtually anything in between. This makes it possible to find the same shot the automatic traps at your favorite clay target range throw. A sliding, adjustable-tension, universal spring clip on the throwing arm, quickly adapts to standard, rabbit, 90mm / midi, 60mm / mini, or battue clays and allows them to be thrown as singles, stacked doubles and nesting pairs. By varying spring tension, target selection and the position of the targets on the throwing arm, one Backyard ¾ can invent and duplicate any clay target presentation desired.
Thanks for looking. We will provide good product for you.

Our expedited shipping service is free, your order will be processed within 1-2 business days after your payment. Transit time varies from 2-3 business days.

We only ship within the continental USA, we do not ship to Alaska, Hawaii, Puerto Rico, APO addresses or any other USA territory.

We only ship to the confirmed Paypal address. We reserve the right to cancel any order for any reason at any time.

We are not responsible for undeliverable addresses.

Customers are eligible for returns with in 14 days after the product arrives. In case the product arrives damaged or there are any errors in the shipping (e.g wrong item or size), you will not be responsible for the return cost. We will provide you with prepaid pickup labels or Return of Merchandise Authorization code (RMA) along with the detailed instructions. For any other reasons,you may be responsible for partial or full return shipping fee. Important Note: Replacements or refunds will NOT be provided until we have received the returned merchandise, with the exception of cases which returns are not required.
Your complete satisfaction is very important to us. We strive to earn 100% perfect "FIVE-STAR" feedback from you. We appreciate you taking your precious time to leave us a feedback with every satisfactory experience you have with us. If for any reason, you did not have a positive experience with us, please let us know before posting your feedback and give us the chance to make things RIGHT. We will reply to every five star feedback we receive within two weeks of the receipt of the feedback. Please be patient as we do reply to every feedback we get.

Some of our products qualify for and participate in the eBay Global Shipping Program which allows customers from selected countries outside of U.S to order our items. Please check the availabilities and shipping rates by seeing the Shipping and Payments menu above.

The item will be shipped to the eBay Fulfillment Center which will process the international shipping procedures for you. After the item has left the facility, the international tracking code will be provided.

It could take anywhere from 11-25 business days for the item to arrive at your destination.

There will be a surcharge of 6% which will be billed to your PayPal after purchase to cover the procedures needed in order to ensure a smooth delivery.