UniSquare Item ID Number:
1825331

kennettplow.com
Applications: Hydraulic Power Unit Motor// 12V// CCW//Slotted shaft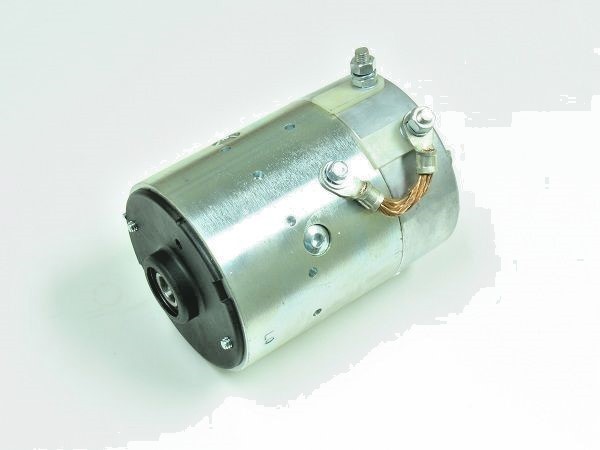 Wow, This Double Ball Bearing Motor has a multitude of Applications including the following:
Arctic Plows
Replacing part
JS Barnes
MTE
Eagle Lift
Tommy Lift
Maxon
Hiniker
Sno-Way
Arctic -  FP8111, PP84-S, PP90-S Arctic
Boss

Part #51108
This motor has a multitude of Applications.
Arctic  Aftermarket Snow Plow Hydraulic Unit Motor// 12V// CCW// DBB// 6 mm Shaft

Applications: Boss, JS Barnes and Monarch Hydraulics

Part #: 51108
Voltage: 12.00
Rotation: CCW
Overall Length: 7.087 in.
Shaft Outside Diameter: 0.591 in.
Shaft Style: 6 mm slot
Terminal 1 Size: 5/16 - 24
Terminal 2 Size: 5/16 - 24
Housing Finish: Comm End is cast aluminum. Field case is plated yellow zinc (gold tone).
Weight: 15.6 lbs.



Notes: Double ball bearing
http://www.arcticsnowplows.com/sites/default/files/manuals/m683_manual.pdf

 Manual for Arctic M683 Power unit showing this is the correct motor for this application
Cross References:
 
Arctic FP8034
Arctic HD102-S
Arctic HD90-P
Arctic HD96-P
Arctic HD96-S
Arctic HDVTE96-P
Arctic HDXL102-P
Arctic HDXL108-P
Arctic SD84-P
Arctic SD84-S
Actic SD90-P.
Arctic SD90-S       
Iskra: 1-22-722
Iskra 11-212-108
Iskra 11-212-721
Iskra AMJ4680
Iskra AMJ5667,
Boss HYD01563, HYD09328
Iskra IM0159
JS Barnes/Haldex: 2200975
Lester: 10759, 182-800



Notes:
Cross References:
AnthonyA150018, A150018M

Del America 20415

Maxon 223740

Prestolite 46-2220, 46-2364, 46-2617, 46-2777, 46-3620, 46-4058, MDY7027, MHN4001, MHN4003, MHN4005, MHN4006, MUE6001, MUE6001S, MUE6021BS, MUE6105, MUE6106S, MUE6201, MUE6202, MUE6202S, MUE7003, MUE7003S

Monarch: 39200388, 8111, 8112

Boss HYD1563, HYD01563
Boss HYD09328

Waltco 70091739, 70092312, 70092359

Leyman LH-150018

Tommy 42 Monarch, 42-4320

JS Barnes/Haldex  2200-480

Eagle 1330180

Thieman: 4400351, 4421721, 4423520

Buyers 1303600, M3100

Sno-Way 96105233, 9616802

Lester 10728, 160-835, 160-917, 6126

Arctic FP8111, PP84-S, PP90-
Replaces Part #
Replaces MPN
Arctic: FP8111, PP84-S, PP90-S

Boss Snow Plow HYD1563 HYD01563

Buyers: 1303600, M3100

Del America 20415

Eagle 1330180

JS BarnesHaldex 2200-480

Lester: 10728, 160-835, 160-917, 6126

Leyman LH-150018

Maxon 223740

Monarch 39200388, 8111, 8112

Prestolite 46-2220, 46-2364, 46-2617, 46-2777, 46-3620, 46-4058, MDY7027, MHN4001, MHN4003, MHN4005, MHN4006, MUE6001, MUE6001S, MUE6021BS, MUE6105, MUE6106S, MUE6201, MUE6202, MUE6202S, MUE7003, MUE7003S

Sno-Way 96105233

Snoway 9616802

Thieman 4400351

Thieman 4421721

Thieman 4423520

Tommy 42 Monarch

Tommy Gate 42-4320

Waltco 70091739

Waltco 70092312

Waltco 70092359
4846539719 Gloria
Boss #HYD01563 has been replaced by HYD09328
https://www.bossplow.com/en/support/Parts/Index/262
This in info from Boss showing this is the correct motor and that # HYD01563 is replaced
by HYD09328
kennettplow  located in Londonderry Township beautiful Cochranville PA