UniSquare Item ID Number:
526375



SquareTrade © AP6.0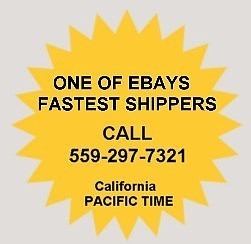 Large Diversion Book Safe
With Combination Lock
FREE SHIPPING

Large Diversion Book Safe
Most burglars spend less than six minutes inside a victim's home and only have time to check the most obvious places for valuables. Our book safes enable you to hide your valuables in the last place a thief would think to look- in a common book which will blend in on any bookshelf. And to further protect your belongings, the Streetwise Large Book Safe with Combination Lock has a built-in steel box so you can hide and secure your valuables. The inside compartment measures 2.75 x 8 x 9.5 inches- large enough to fit many types of handguns (so it can serve as a gun safe keeping firearms locked away from children as well as hidden from thieves). The SWLBSC has a three digit combination lock (you can set your own combination).
Shipping in Continental Lower 48 USA, Standard shipping via Either USPS/UPS Ground or Fedex Home Delivery is included in the quoted price. Ca Residents Please add Sales Tax. Thanks For Looking and Good Luck!
VISIT MY EBAY STORE FOR OTHER GREAT DEALS-CLICK HERE


BID WITH CONFIDENCE
Please visit my About Me Page To See How I Started Selling On EBAY!
SWLBSC


Click below to...
View my other auctions
---
On Mar-05-13 at 19:28:34 PST, seller added the following information: