Inspirational Charm Sterling Silver - GANDHI Quote - signed Far Fetched
INVENTORY NUMBER : 21704
DESCRIPTION: LEAVING THE DECISION TO CLEAN OR NOT TO CLEAN, FOR THE BUYER TO DECIDE.
METAL and/or MAKER MARKS: SEE ITEM SPECIFICS FOR DETAILS
LONGEST OR WIDEST SIDE: SEE ITEM SPECIFICS FOR DETAILS
SIZE COMPARISON

US Penny = 19.00 mm = .75 inch
US Nickel = 21.20 mm = .835 inch
US Dime = 17.80 mm = .705 inch
US Quarter = 24.26 mm = .955 inch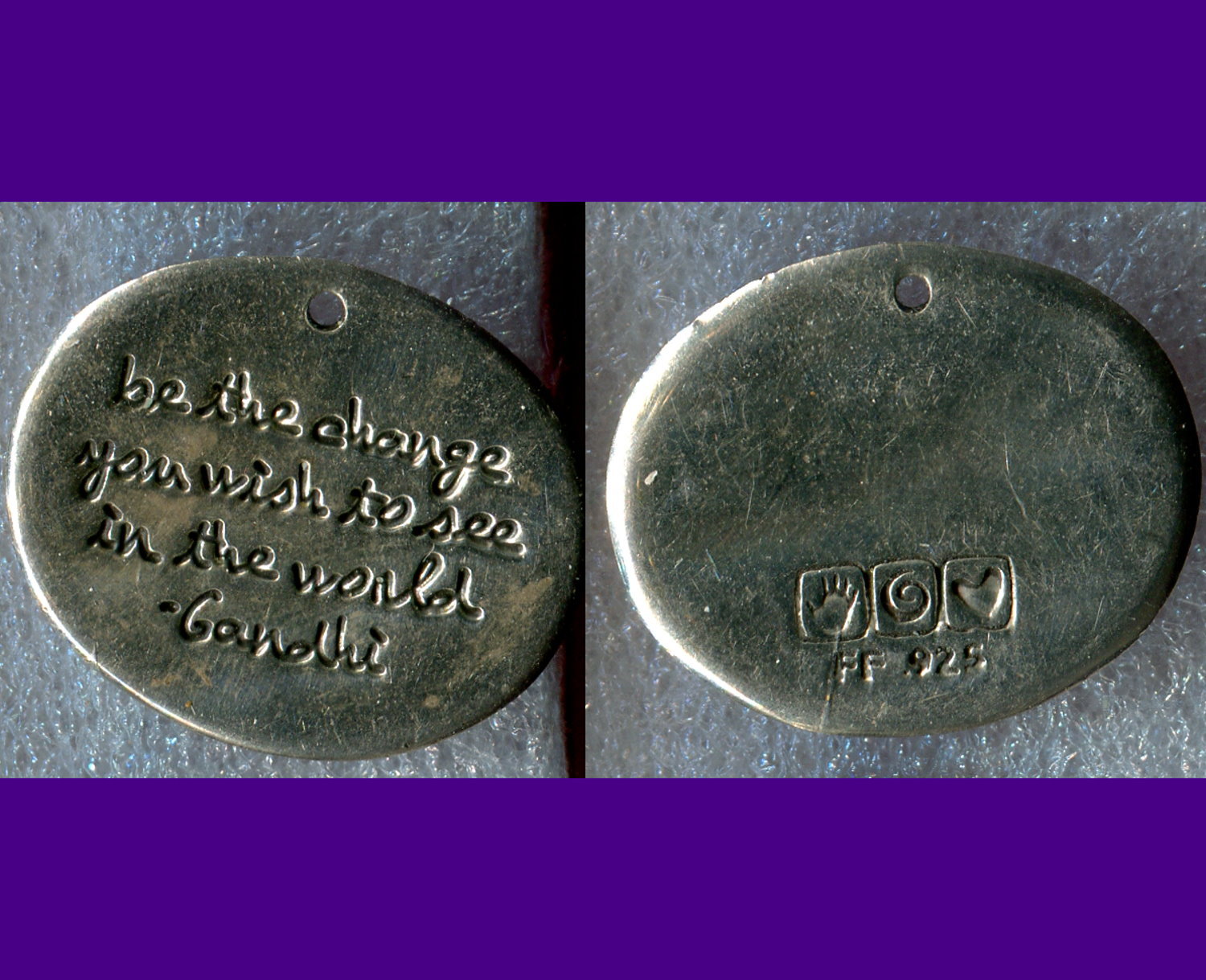 Take a look at my other items - Best viewed in "store format."
Charms are here Schme.Bay Jewelry is here No.Cash.Value Tokens are here.
  ALL JEWELRY PURCHASES INCLUDE A GIFT BOX AND ALL CHARM PURCHASES INCLUDE A NEW SNAPEEZ® JUMP RING