Item Details
UniSquare Item ID:
1060037
Item Decription
** Herbal foot soak spa massage bag **
Heal relax foot, health care foot skin, therapy aroma relieve
Good for home massage and spa/salon shop
Help relieve foot neuropathy, Reduce foot odor, Cure cracked heel
How to use
Use boiled or soaked in warm water. Soak feet in warm water. The water below the knee Soak for as long as needed

Key component
Phlai (Cassumunar ginger): The treatment of sprains, bruises, swollen ankle sprain. Help reduce inflammation, pain, swelling, stiffness and fatigue crack. Resolves on relieve aching muscles. Rash resolves.
Turmeric: Alleviate inflammation and skin care. skin and soft, immunity, healthy skin, help treat eczema.
Wild Turmeric (Curcuma aromatica Salis): There are essential oils that her words. A substance that has antioxidant properties. Heal the pellets rashes (Prurigo) and various skin diseases.
Ginger: There are a lot of anti-oxidants. Aging and delay aging.
Lemon grass: Essential oils of lemongrass leaves to relieve pain
Desiccate Alum: Wound healing, bleeding slightly.
Kaffir lime: Stimulates blood circulation. Also makes it feel fresh and smell. Bergamot useful help solve foot odor foul. The smell of mold formulated with lime and ginger salt.
Leaves Sompoi: Facial skin disease.
Tamarind leaf: Solve itch
Cryptolepis buchanani:  Heal crescent and tendon pain, stiffness and fatigue crack. Make a good stretch slack.
Item produced xx-03-2014, Expired xx-03-2016 or Newer
Check out my other items! or visit my store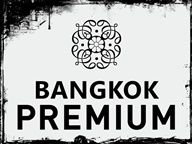 We accept ONLY PayPal for payment. 
The payment is expected within 5 days after the auction ends. 
Free Shipping Handling WORLDWIDE. 
The package will be shipped directly from Thailand via Standard Small package Airmail, No tracking number, and it will take about 11-23 business days. 
 100% Satisfaction Guarantee. 
If you are not satisfied with the product you purchased for any reason, please contact us for a return instruction within 30 days for a refund. Shipping Handling costs are non-refundable. Return shipping cost will be paid by buyer. Item must not be used. 
 If you have any questions, Please contact us by ebay message. You will get response within 24-48 hours. We are more than happy to help you.
Check out my other items!

Please contact us by ebay message only. 
*** Thank you for shopping and interest in our products ***