Butterflies are one of the most aesthetically gorgeous insects on the planet.  When you catch one spreading its wings, a kaleidoscope of colors flashes before your eyes, one even more dynamically brilliant than the next.  Can you pick a favorite?  I sure can't.  But this is where the butterfly pea flower gets its name.  In full bloom, the shape of the flower resembles the butterfly stretching out its wings.
The butterfly pea flower makes for quite an interesting cup of tea.  As you drop a few flowers into your mug and add some boiling water, the steep releases a vivid deep blue hue that is beautiful to watch.  The infusion creates an aroma similar to green tea but more woody and earthy to the palate.  Add some fresh squeezed lime or lemon juice and the blue shade turns violet.  It's impossible not to stare down at your cup as the colors are too pretty to ignore.  
*** caffeine-free ***
The Benefits:
*  Strengthens the hair for healthy hair growth
*  Prevents skin bruising
*  Keeps skin glowing & healthy
*  Treats urinary problems
*  Improves eyesight & night vision
*  Treats eye infections
*  Stimulates blood circulation
*  Detoxifies the whole body
*  Provides antioxidants
*  Slows aging process
*  Enhances immune system 
Directions:
For a light flavor, take only 1 tea bag butterfly pea flowers to one cup of tea, add boiling water, steep for 10 minutes and enjoy.  However, for a stronger taste (as I often take it) add another to one cup of tea, steep for 15-20 minutes and then sit back, feet up, gazing at your tea in peace as you sip to good health.  You can always add raw honey, fresh squeezed lemon juice or even stevia to the brew for a sweeter taste.
Hot herbal tea is great first thing in the morning, it detoxes the digestive system and gets things moving.  As the afternoon and evening rolls in, you can chill some butterfly pea flower tea in ice cube trays and when ready,  plop a few in a tall glass of water for a refreshing and revitalizing boost.
Either way you choose to enjoy it, this tea should never be overlooked, it's far to beautiful and healthy not to sip and sip and........sip!
Бабочки являются одним из самых эстетически великолепный насекомых на планете. Когда вы ловите один расправляет свои крылья, калейдоскоп цветов мигает на ваших глазах, один еще более динамично блестящий, чем предыдущая. Можете ли вы выбрать любимое? Я уверен, что не могу. Но это, где бабочки гороха цветок получил свое название. В полном расцвете, форма цветка напоминает бабочку протягивая свои крылья.
Бабочка гороха цветок делает для довольно интересной чашкой чая. Как вы уроните несколько цветов в вашей кружке и добавьте немного кипятка, крутые выпускает яркую глубокий синий оттенок, что красиво смотреть. Настой создает аромат похож на зеленый чай, но более древесный и землистый к небу. Добавьте немного свежевыжатый лайма или лимонного сока и синий оттенок получается фиолетовый. Это невозможно не смотреть вниз, на вашей чашке, как цвета слишком красивая, чтобы игнорировать.
*** Нет кофеин ***
Преимущества:
* Укрепляет волосы для здорового роста волос
* Предотвращает кожи синяки
* Сохраняет кожу светящейся и здоровой
* Лечит проблемы с мочеиспусканием
* Улучшает зрение и ночного видения
* Лечит глазные инфекции
* Стимулирует кровообращение
* Очищает весь организм
* Обеспечивает антиоксиданты
* Замедляет процесс старения
* Повышает иммунную систему
Проезд:
Для легкого аромата, взять только 1 пакетик чая бабочка гороха цветы к одной чашке чая, добавить кипяток, крутой в течение 10 минут и наслаждайтесь. Тем не менее, для более сильного вкуса (как я часто принимают это) добавить еще до одной чашки чая, крутой в течение 15-20 минут, а затем сидеть сложа руки, ноги, глядя на ваш чай в мире, как вы глоток для хорошего здоровья. Вы всегда можете добавить сырой мед, свежевыжатый лимонный сок или даже стевии в пиво для более сладкого вкуса.
Горячая травяной чай является отличным первым делом с утра, это detoxes пищеварительную систему и получает сдвинуть. Как дневное и вечернее рулонов в, вы можете охладить некоторые бабочки гороха цветок чай в подносах кубика льда и, когда будете готовы, хлопнуть несколько в высокий стакан воды для освежающего и оживления импульс.
В любом случае вы выбираете, чтобы насладиться его, этот чай никогда не следует упускать из виду, что это далеко красивой и здоровой, чтобы не выпить и глотка и ........ глотка!
!! Good for personal relaxation health or a gift !! 
Condition : 100% Brand New Thai Quality Herbal Organic Product
EXP: 14/03/2015 or Newer
Size : 10 tea bags. 
Check out my other items! or visit my store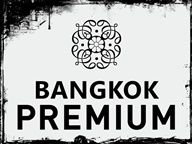 We accept ONLY PayPal for payment. 
The payment is expected within 5 days after the auction ends.
Free Shipping Handling WORLDWIDE.  
The package will be shipped directly from Thailand via Standard Small package Airmail, No tracking number, and it will take about 11-23 business days. All duties, taxes and associated fees are the sole responsibility of the buyer. Please inquire with your local customs office to find out the amount of duties you will incur for the purchase.
 100% Satisfaction Guarantee. 
If you are not satisfied with the product you purchased for any reason, please contact us for a return instruction within 30 days for a refund. Shipping Handling costs are non-refundable. Return shipping cost will be paid by buyer. Return must be in original unopened package.
 If you have any questions, Please contact us by ebay message. You will get response within 24-48 hours. We are more than happy to help you.

Please contact us by eBay message only. 
Thank you for shopping and interest in our products.