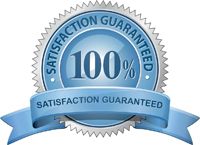 NEW Best Fire Extinguisher Stop Gone ABC Class Home Kitchen Garage Emergency Safety, 10 Pounds, Best Selling + Free Shipping

Easy-to-read gauge tells you fire extinguisher is charged and ready for use
Clear instruction label using graphics to show steps required to operate extinguisher
Easy-to-pull safety pin; tough impact resistant metal valve, handle, and lever
10 pounds of fire extinguishing agent (average)
Coast Guard (U.S.C.G) approved when fitted with mounting bracket; approved bracket part number 366242

Best New Fire Extinguisher Stop Gone ABC Class Type Home House Kitchen Garage Car Auto Automotive Boat Vehicle Emergency Safety ABC Class Type, 10 Pounds
Kidde Pro 10 MP Fire Extinguisher
Useful against Class A (trash, wood, and paper), Class B (liquids and gases), and Class C (energized electrical equipment) fires, the Kidde Pro 10 MP fire extinguisher makes for an appropriate saftey measure against common fire hazards. This unit is fitted with a pressure gauge, providing at-a-glance status on the capacity level of available fire deterrent. The unit is also manufactured from impact-resistant steel and the valve assembly is all metal.
Consumer benefits
This product features clear instruction labels, showing the steps required to operate the fire extinguisher, as well as an easy-to-pull safety pin. The impact-resistant metal valve, handle, and lever, as well as the powder coated cylinder for corrosion protection allow for long-lasting durability. And the UL-approved wall hanger will ensure easy placement in any part of the office or building.
What's in the box
One single Kidde Pro 10 MP Fire Extinguisher. A six-year limited warranty.
Specifications
Discharge time of 19-21 seconds
Discharge range of 20 feet
Operating pressure of 195 psi
Unit weight of 16 pounds, which includes the 10 pounds of fire extinguishing agent
UL rated 4-A, 60 B-C
Thanks for looking. We will provide good product for you.

Our expedited shipping service is free, your order will be processed within 1-2 business days after your payment. Transit time varies from 2-3 business days.

We only ship within the continental USA, we do not ship to Alaska, Hawaii, Puerto Rico, APO addresses or any other USA territory.

We only ship to the confirmed Paypal address. We reserve the right to cancel any order for any reason at any time.

We are not responsible for undeliverable addresses.

Customers are eligible for returns with in 14 days after the product arrives. In case the product arrives damaged or there are any errors in the shipping (e.g wrong item or size), you will not be responsible for the return cost. We will provide you with prepaid pickup labels or Return of Merchandise Authorization code (RMA) along with the detailed instructions. For any other reasons,you may be responsible for partial or full return shipping fee. Important Note: Replacements or refunds will NOT be provided until we have received the returned merchandise, with the exception of cases which returns are not required.
Your complete satisfaction is very important to us. We strive to earn 100% perfect "FIVE-STAR" feedback from you. We appreciate you taking your precious time to leave us a feedback with every satisfactory experience you have with us. If for any reason, you did not have a positive experience with us, please let us know before posting your feedback and give us the chance to make things RIGHT. We will reply to every five star feedback we receive within two weeks of the receipt of the feedback. Please be patient as we do reply to every feedback we get.

Some of our products qualify for and participate in the eBay Global Shipping Program which allows customers from selected countries outside of U.S to order our items. Please check the availabilities and shipping rates by seeing the Shipping and Payments menu above.

The item will be shipped to the eBay Fulfillment Center which will process the international shipping procedures for you. After the item has left the facility, the international tracking code will be provided.

It could take anywhere from 11-25 business days for the item to arrive at your destination.

There will be a surcharge of 6% which will be billed to your PayPal after purchase to cover the procedures needed in order to ensure a smooth delivery.