Item Details
UniSquare Item ID:
1953706
Item Description
A PRIVATE COLLECTION OF THAI BUDDHA AMULET
PERFECT! ANTIQUE 18th Century, PHRA SOMDEJ LUANG PHOR TOH WAT RAKANG PHIM YAI
Please see all Gallery photos to perfect, old, beautiful and size.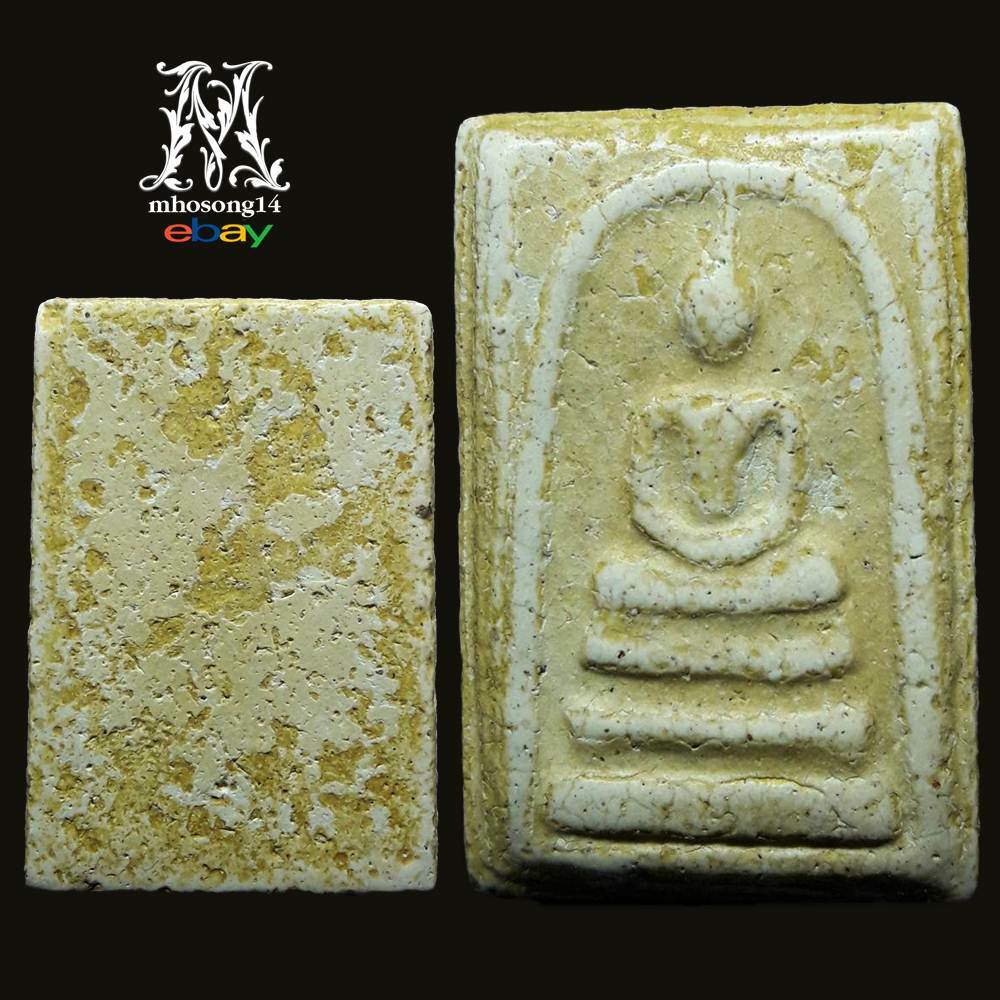 Power Of Thai Amulets
Thai people believe Buddha is good everything will unexpectedly happen to you. Amulets will bring prosperity and ensure success in life, good wealth, luck, love, charm, business, life protection, and success. While also, can prevent the ghosts, all black magic, rituals, superstition, avoid from danger because all Thai amulets come in a variety of different materials such as limestone, plaster, wood, glass, metal, precious stone, gold and silver and even a greater variety of shapes and sizes. Some may contain the ash from bone, incenses burner or old temple buildings, or the dirt from specific graveyards, while others may hold  pollen, clay, baked clay, herbs, and yet others may contain monk's ropes, hair, saliva or drops of blood from a famous monk, the later is believed to add further protectoral power to the amulet for worship.
 
Free Shipping
We ship in 3 business days after payment confirmed.
The shipment from Thailand via standart airmail, no tracking number. If you want a tracking, please add $3 for a fee and contact us before your payment.
Normally it takes 11-30 business days to reach most countries.
Any questions, please contact us.
***Think of Thai Buddha amulets, Think of us because we are collectors real & rare of old Thai Buddha amulet and have a lot of genuine collectibles for share to you***
About Us
My home is in Chiang Mai near Wat Sri Mongkol "The Biggest Statue of Kruba Srivichai" this temple have amulets original Kruba Srivichai, Kruba Bunchum & much more.
You can be trusted our amulets come from the temple.
Please Check Out all genuine amulets from our store.
Thank you very much
"Khob Khun Krab