"Free"
a collectible Thai postage stamp
"set of 3 Seasons of Phra Kaew Morakot"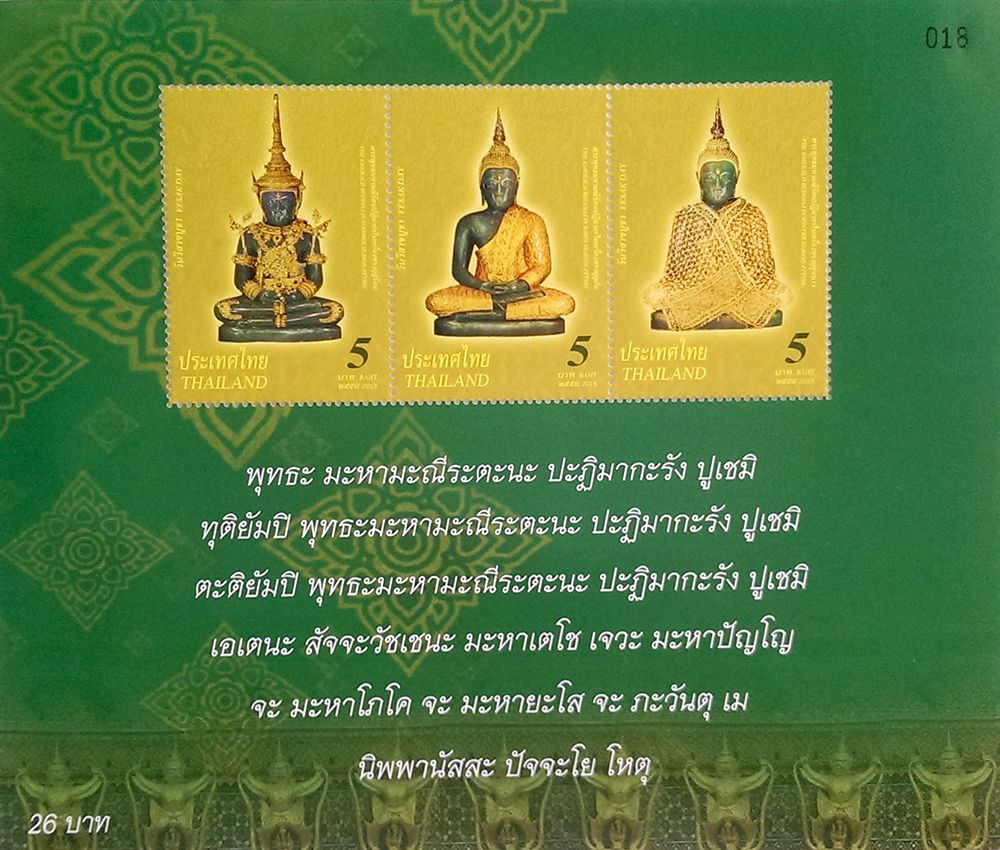 when you "Buy It Now" this item



Phra Kaeo Morakot is the palladium of the Kingdom of Thailand. It is a figurine of the meditating Buddha seated in yogic posture, made of green jasper (rather than emerald), clothed in gold and about 30 inches tall. It is housed in the Temple of the Emerald Buddha (Wat Phra Kaew) on the grounds of the Grand Palace in Bangkok. Phra Kaeo Morakot is adorned with three different sets of gold clothing, which are changed by the King of Thailand or a liaison in a ceremony at the changing of the seasons in the 1st Waning of lunar months 4, 8 and 12 (around March, July and November). The three sets of gold garments correspond to Thailand's summer season, rainy season, and cool season.
Name: Phra Kaew Morakot
Type: Thai Amulet Sword
Age: Unknown
Material: Mix Materials
Color: Mix Gray
Dimension:  Approximately, 2.25" x 1.50"
Weight: Approximately 150g.
Original/Reproduction: Modern Reproduction
Origin: Southeast Asia, Thailand
In believe: Phra Kaew Morakot will protect you from dangerous, bring lucky and wealthy to your life.
Please Note: Item color displayed in photos may be showing slightly different on your computer monitor since monitors are not calibrated same.