UniSquare Item ID Number:
1059911
** New Unused 24K Active Gold Aqua Soft Mask Gold Powder Thailand product **
** ITEM as PICTURED **
Description
Form moist and ventilated protective membrane eon skin surface, quickly deliver water and nutrition into deep skin relieve tired and dry skin, and make skin tender and moist. 
Main Ingredients
Gold 24K, Vitamin C & E, Alpha arbutin. 
How to use
Mix with clean water ratio 1:1. Leave of 15-30 minutes and wash out with clean water.
   **  24K активное золото Аква Софт Маска порошка золота Таиланд продукта **. 
** Деталь как изображено ** 
описание 
Форма влажный и проветриваемом поверхность защитная мембрана эон кожи, быстро доставлять воду и питание в глубокую кожу облегчить уставшую и сухую кожу, и сделать кожу нежной и влажной. 
Основные ингредиенты 
Золото 24K, витамин С и Е, альфа арбутин. 
Как использовать 
Смешать с чистой соотношении воды 1:1. Оставьте 15-30 минут и смыть чистой водой.
** جديد غير المستخدمة الجرار من 24K الذهب بالموقع أكوا قناع لينة مسحوق الذهب تايلاند المنتج. **
** البند كما في الصورة **
وصف 
تشكيل رطبة والتهوية سطح الجلد الواقية دهر الغشاء، بسرعة توصيل المياه والتغذية في الجلد العميقة الجلد تخفيف التعب والجاف، وجعل البشرة رطبة والعطاء. 
المكونات الرئيسية 
الذهب 24K، فيتامين C & E، أربوتين ألفا. 
كيفية استخدام 
خلط مع المياه النظيفة نسبة 1:1. يترك من 15-30 دقيقة وتغسل بماء نظيف.
    !! Good for personal use or a gift !! 
Condition : 100% Brand new Thai Herb Skincare Product
Size : Approx. 10 g.
MFG: xx-01-2014 EXP: xx-01-2016 or newer
Thailand FDA registration No.: 10-2-5310306
Check out my other items! or visit my store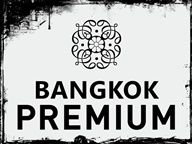 We accept ONLY PayPal for payment. 
The payment is expected within 5 days after the auction ends.
Free Shipping Handling WORLDWIDE.
The package will be shipped directly from Thailand via Standard Small package Airmail, No tracking number, and it will take about 11-23 business days.
 100% Satisfaction Guarantee. 
If you are not satisfied with the product you purchased for any reason, please contact us for a return instruction within 30 days for a refund. Shipping Handling costs are non-refundable. Return shipping cost will be paid by buyer.
  If you have any questions, Please contact us by eBay message. You will get response within 24-48 hours. We are more than happy to help you.

Please contact us by eBay message only. 
Thank you for shopping and interest in our products.
Check out my other items!