Item Details
UniSquare Item ID:
1059952
Item Decription
** 12 boxes of Rasyan Herbal Clove Toothpaste Anti Bad Breath Whitening **
Rasyan Herbal Clove Toothpaste
Herbal Clove Toothpaste helps to eliminate limestone from cigarette, tea, coffee and whitening teeth. Reduced to have a hypersensitive tooth and Anti Bacteria. You have fresh breath for a long time

Cloves : The herbal helps to reserve a toothache symptom smell reducing and Anti-Bacteria.

Direction :  Use a little toothpaste (around 1 in 10 of the brush) daily use 2 time morning-night

Ingredients : ASTERACEAE (Campositae), Lauraceae, Mentol, Clove Oil, Sodium Laurilsuiphate.

Net WT 25 g.
** 12 of Rasyan Травяные Гвоздика Зубная паста Анти неприятный запах изо рта Отбеливание ** 
Rasyan Травяные Гвоздика Зубная паста
Травяные Гвоздика Зубная паста помогает устранить известняк от сигареты, чай, кофе и отбеливание зубов. Снижение иметь гиперчувствительной зуб и анти бактерии. У вас есть свежее дыхание в течение длительного времени

 Гвоздика: травяные помогает зарезервировать зубная боль симптом запах сокращения и антибактериальной.

Направление: Используйте немного зубной пасты (около 1 в 10 кисти) ежедневного использования 2 раз утром и ночи

Состав: сложноцветных (Campositae), лавровые, ментол, гвоздичное масло, натрия Laurilsuiphate.

Чистая WT 25 г.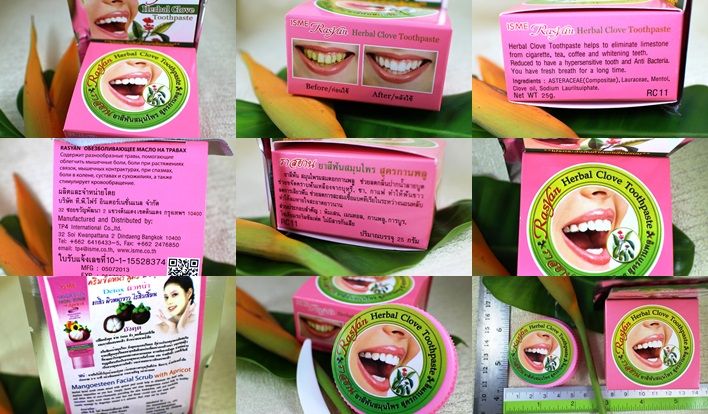 Check out my other items! or visit my store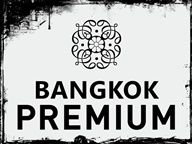 We accept ONLY PayPal for payment. 
The payment is expected within 5 days after the auction ends.
Free Shipping Handling WORLDWIDE with Tracking Number.
The package will be shipped directly from Thailand via Standard Small Package Airmail,  and it will take about 11-23 business days. All duties, taxes and associated fees are the sole responsibility of the buyer. Please inquire with your local customs office to find out the amount of duties you will incur for the purchase.
 100% Satisfaction Guarantee. 
If you are not satisfied with the product you purchased for any reason, please contact us for a return instruction within 30 days for a refund. Shipping Handling costs are non-refundable. Return shipping cost will be paid by buyer. 
 If you have any questions, Please contact us by ebay message. You will get response within 24-48 hours. We are more than happy to help you.

Please contact us by ebay message only. 
Thank you for shopping and interest in our products.